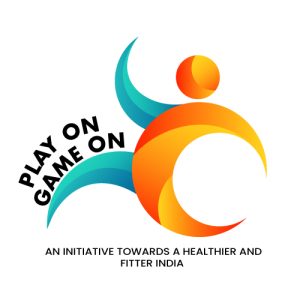 A school is a place where children spend most of their time. For their overall growth and development, it is essential for them to involve in extracurricular activities outside the classroom knowledge. And research says sports are highly instrumental in overall well-being of any kid. Also the COVID-19 pandemic had  resulted in lack of interest in students for attending schools and active engagement in school activities.
Considering all this, Play on, Game on was started in June 2022 to provide sustainable indoor and outdoor sports equipments for a fun and supportive atmosphere in schools. It includes physical outdoor equipments like air walker, seated puller, leg extensions, Cricket , Football kit and indoor equipments like Chess, Carrom, and Skipping ropes etc. 
Play on, Game on is founded by a 10th grader, Rishi Mehta in collaboration with Yuva Unstoppable, a reputed non-government organization founded by Amitabh Shah that works in thousands of government schools across the country. Considering the fact how sports have shaped his being, Rishi was motivated to impact the kids' lives in the similar way while he visited one of the Yuva's schools. He believes small contributions can have a ripple effect driving significant changes. 
In his words, "The pandemic has made me realise how blessed and fortunate I am. This made me feel that I need to give back to society and make an impact. I wanted to work on something that would allow holistic development of children and bring a smile on their faces. "Play On, Game On" campaign aims to provide a sustainable sports facilities to all children. My dream is to launch this initiative for thousands of children to build a healthier and fitter India."
Chatrapati Shivaji Vidyalay, Dharavi, Mumbai
15 June 2022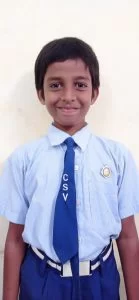 Suraj Chinartpalli
class 7th
Thank you Rishi bhaiya for giving us Cricket kit. Now I can practice and think of fulfilling my dream of being a cricketer.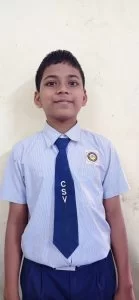 Tejal Koli
class 7th
These outdoor sports equipment's are so fun. Now we wait for our games period and our PT teacher to take us to ground.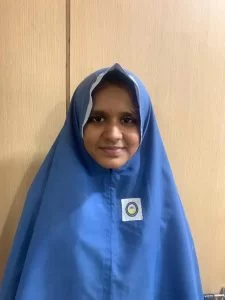 Tuba Abdul Kadir
class 9th
I have been selected as one of four Captains of Play on, Game on. My duties involve motivating my schoolmates to participate in indoor and outdoor sports activities as much as possible without affecting studies. I am enjoying this role so much along with sports facilities.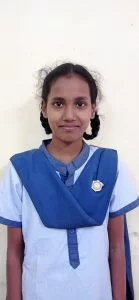 Kajal Sharma
class 9th
My role as a captain has helped me develop leadership skills. I'm so thankful to Yuva Unstoppable and Rishi bhaiya for giving me this opportunity. Ritesh Karande
class 8th
After getting digital class and Science Lab from Yuva Unstoppable, sports facilities were the thing we were actually missing. Thank you Rishi bhaiya for understanding our basic need and choosing our school to initiate your campaign.
Play on, Game on is an initiative that aim to achieve 3rd Sustainable Goal ie Good Health and Well-being. You can also contribute towards this goal and help hundred of kids to add fun memories to their school days.
Can you
Imagine
your school days without